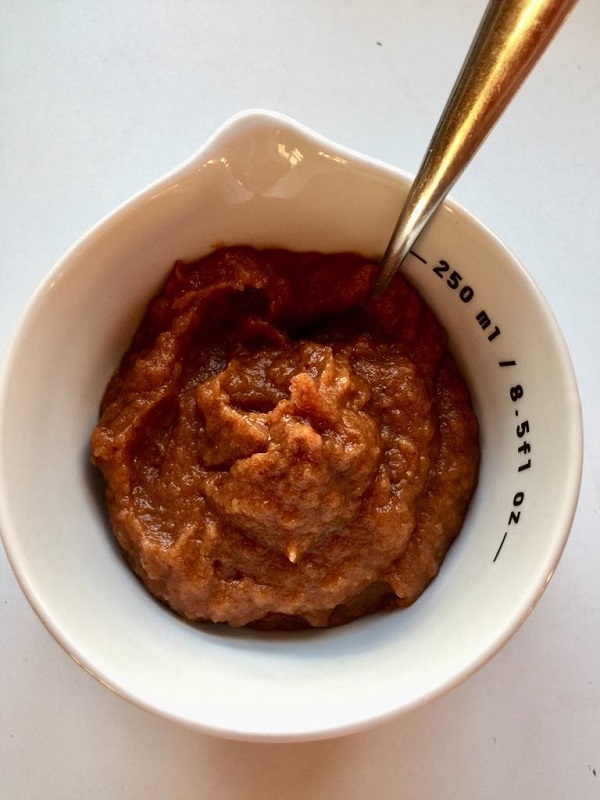 01 Oct

Apple and date butter

Its Autumn and there are lots of apples around so here is a quick and delicious way to use them. I've combined them with dates which adds sweetness, soluble fibre,  B vitamins and magnesium. I started with 500g apples but adjust the recipe to suit your amounts.

500g apples, I used a mix of cooking apples and eaters but I only peeled the cookers
200g dates, roughly chopped
juice of 1/2 lemon
Water

Roughly chop and add the apples to a medium size saucepan with a lid. Add in the dates, lemon juice and 100ml water. Bring to the boil and simmer for 20 minutes or until everything is soft.
Add more water if it gets dry if the apples aren't very juicy.
Mash with a fork or a potato masher or for a smoother finish put the mix into a food processor bowl and process till smooth.
Store in a glass jar in the fridge for  one to two weeks. Use on toast, add to granola and yoghurt or make a date and apple slice (see next recipe).