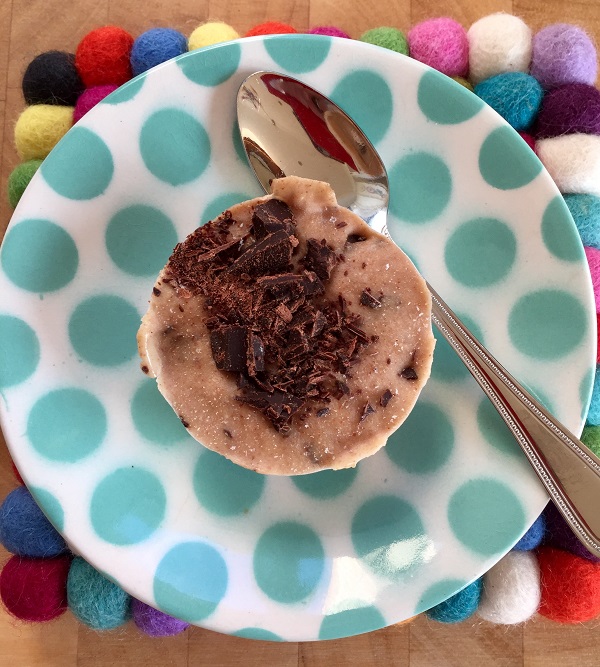 05 Jun

Banana, almond butter and chocolate chunk ice cream (vegan)

Delicious on a hot day or a treat after dinner. You need very ripe bananas for this, a food processor and some silicone muffin molds. Scroll down for instant ice cream.

3 very ripe bananas
2 tbsp maple syrup
3 generous tbsp almond butter
1/8 tsp salt
100g dark chocolate, roughly chopped into small chunks

Put the bananas into your food processor with other ingredients except the chocolate. Blitz till you have a smooth puree. Transfer to a bowl and fold in 2/3rds of the chocolate.

Spoon into the muffin cases and sprinkle each one with the rest of the chocolate.
Freeze until needed. Makes approx 6 portions.

Instant Ice cream

If you want to make this to eat straight away, cut bananas into slices and arrange in a single layer on a large plate then freeze for at least 1 hour. Make as above. Spoon into serving dishes instead of the muffin molds and sprinkle with chocolate. A drizzle of maple syrup is a delicious extra touch.