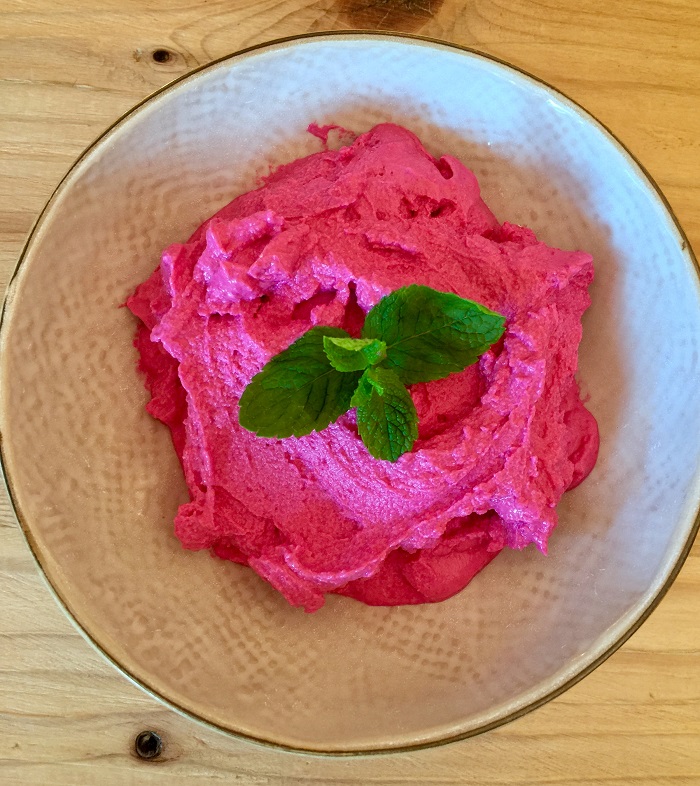 02 Sep

Beetroot Feta

Very simple dish, use as an accompaniment or a dip or a topping with salads and pastas. Beetroot is known for its abundant antioxidants, iron and as a blood cleanser. Feta cheese is usually made from Sheeps milk and is used widely in Middle Eastern cooking. See info for a vegan version at the end.

1 medium cooked beetroot (I like to cook my own as vacum packed isn't as nice and doesn't have such a vibrant colour).
1 pack feta cheese, drain excess liquid
5 mint leaves

Roughly chop the beetroot and feta cheese and add to your food processor with the roughly torn mint leaves.
Process till thick and creamy and well combined. Keeps for a few days in an airtight container in the fridge.

For a vegan version, use my recipe for Cashew garlic aioli (dips and pates) add a chopped beetroot and process as above.