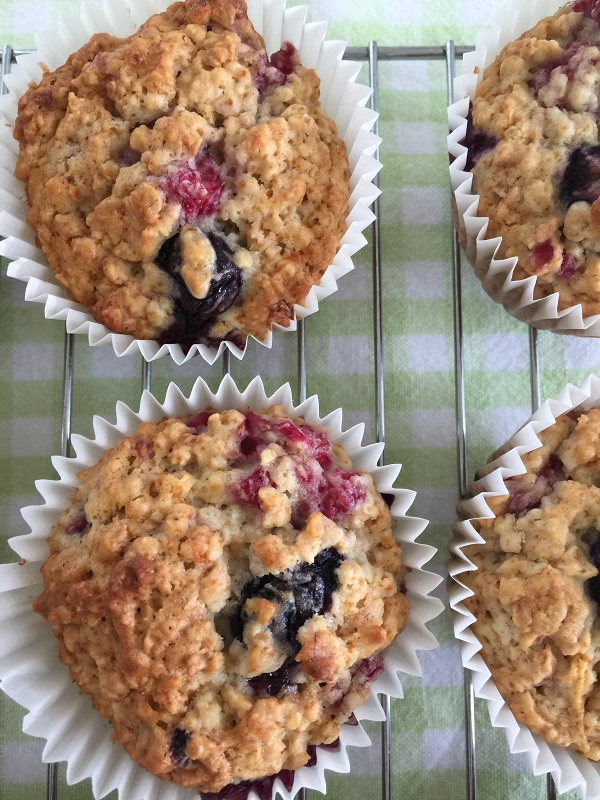 19 Feb

Blueberry raspberry and oat muffins with orange zest

These muffins are perfect for an afternoon treat. Make them dairy free by using coconut oil and a plant based yoghurt.

Make 12 muffins.

Preheat oven gas 5 190C

Dry Ingredients

100g porridge oats
100g ground almonds
100g white flour – I use Doves farm organic -use wholegrain if you like but I like the lightness of using white flour in these
75g golden caster sugar or xylitol
2 tsp baking powder

Wet Ingredients

150ml yoghurt or plant based
1 large egg, beaten
100g butter, melted or coconut oil

Fresh fruit

100g fresh blueberries
100g fresh raspberries, sliced in half
Zest of 1 orange, finely chopped

Mix the dry ingredients together and make a well in the centre.
Mix the wet ingredients together and add to the dry ingredients.
Stir in the fruit.

Spoon into the prepared cases and bake for 25 minutes or until lightly browned and risen slightly.

Cool on a wire rack.