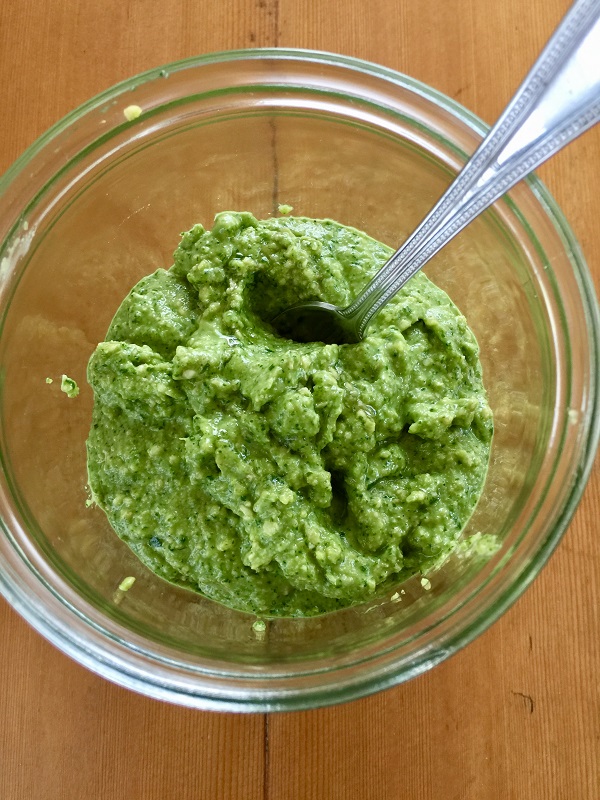 21 Oct

Cashew basil pesto 'Vegan'

This is a quick delicious pesto to serve with salads, hummus and mezze plates and of course pasta, Basil contains iron, calcium and magnesium and vitamin C and contains anti bacterial properties.

1 plant of basil from the supermarket
1 clove garlic roughly sliced
100g raw cashew nuts
4 tbsp extra virgin olive oil
1/2 tsp salt
Freshly ground black pepper

Trim the leaves and stalks (use stalks as they are soft enough) from the plant down to the earth in the pot.
Rinse in a colander and shake dry.
Place all the ingredients into the bowl of your food processor and process until you have a smooth paste but still some texture.
Store in a jar with a lid in the fridge for up to about 3 days.