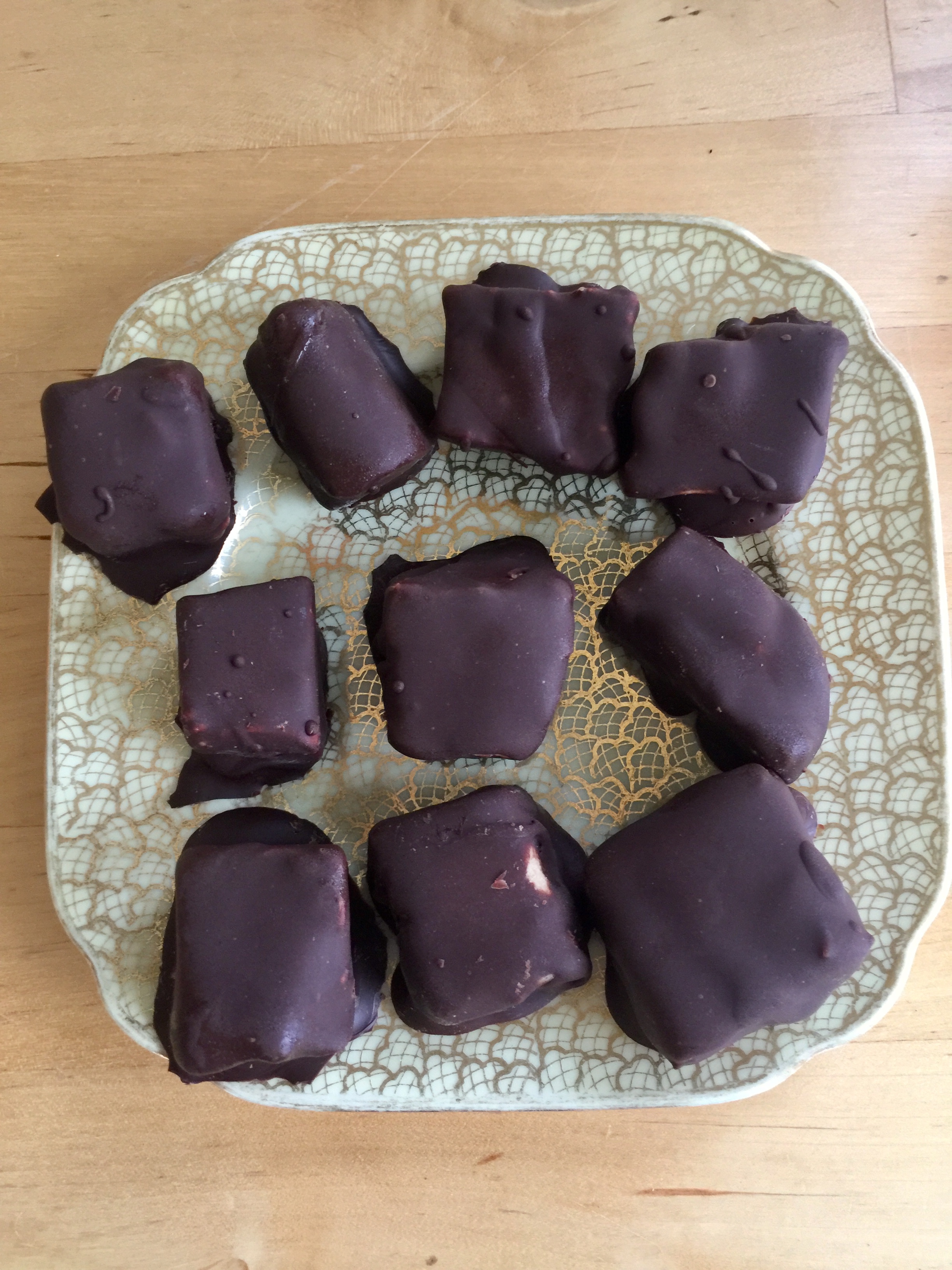 09 Jan

Cashew butter caramel chocolates

 

These chocolate caramels are guilt free unless you eat a lot of them! They contain cashews which give you protein, good oils and minerals, cacao butter from the cocoa bean is high in magnesium and helps the caramels set. Coconut palm sugar has a lovely caramel taste and also contains minerals. Dark chocolate contains B vitamins and magnesium.
100g toasted cashews
1/8th tsp salt
75g cacao butter melted in a small saucepan (cacao butter is available in health food stores)
½ tsp vanilla extract or paste
50g coconut palm sugar
50ml oat milk

100g dark chocolate melted with 1 tbsp coconut oil

Process the cashews and salt in your food processor until they form cashew butter, this takes approx  5 minutes. Loosen and scrape the butter from the sides and bottom of the bowl with a spatula.
Add the sugar and process for a few seconds then with motor running pour the cacao butter through the lid and then the oat milk. Let the motor run for another few seconds till everything is mixed.
Pour into a small silicone loaf tin and level and put in the freezer to set for 2 hours.
When the caramel is ready, turn it out of the silicone loaf tin and cut it into small bite size squares approximately 16 pieces.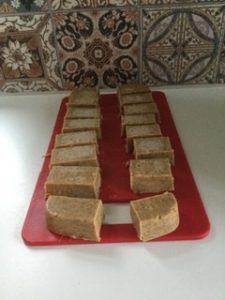 Melt the dark chocolate and coconut oil in a small bowl over a small pan of hot water making sure the water doesn't splash into the chocolate.
Using 2 forks, drop a piece of caramel into the melted chocolate  one at a time and turn over in the chocolate until coated then using the fork like a spoon  pick up the chocolate caramel let it drip the excess chocolate back into the bowl and carefully place onto some baking paper.  If the chocolate starts to get thick set it back on the water to melt. Carry on till all the pieces are coated. Place back in the fridge till set and then place in a plastic lunch box and freeze.