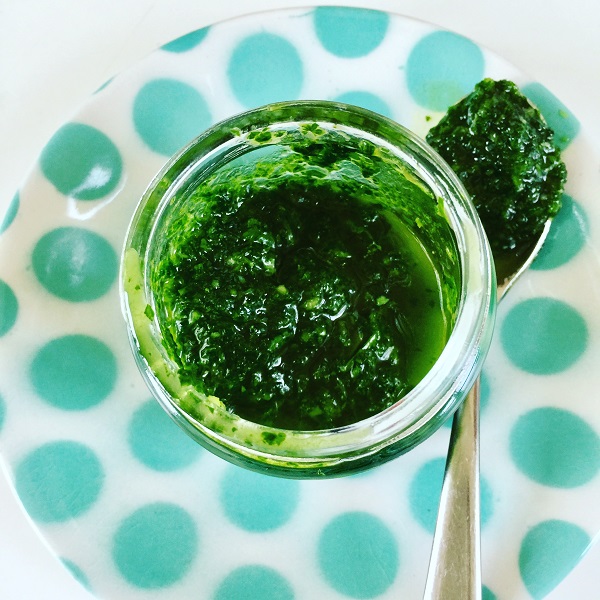 16 Sep

Coriander pesto drizzle

Simplicity itself this vibrant condiment is perfect with curry dishes or drizzled on salad and hummus.

2 handfuls of coriander or 1 plant from supermarket, Washed and drained
1 clove garlic, roughly sliced
4 tbsp extra virgin olive oil
1/2 tsp salt
Freshly ground black pepper

Place all the ingredients into your food processor and process for a few minutes until the coriander is broken down and mixed in to the oil. You may need to scrape down the sides of the bowl once or twice.
Store in a glass jar with a lid. Will keep for a couple days in the fridge and give it a stir if it discolours.