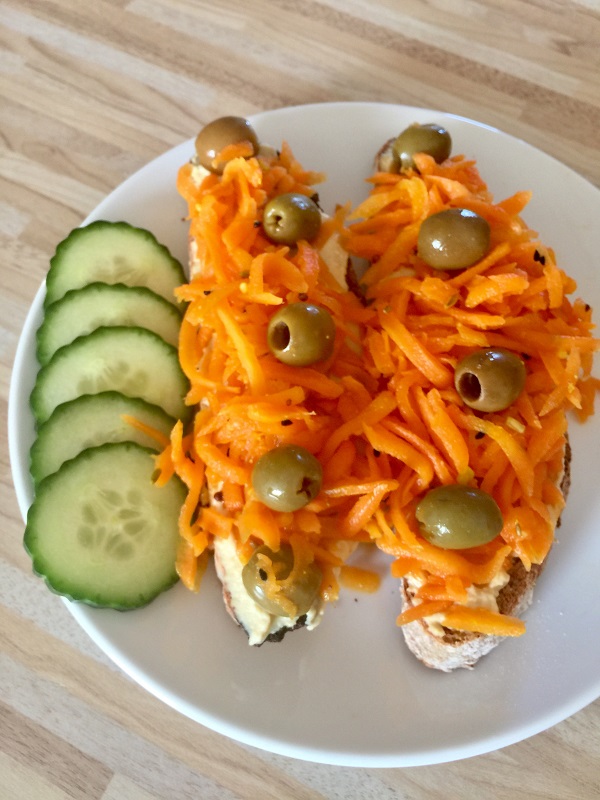 08 Mar

Fermented carrot salad with spices

This recipe was inspired by Dearbhla Reynolds and her wonderful book ' The Cultured Club' a great addition to your kitchen if you like to dabble in fermented foods. Fermented foods help our guts to produce good bacteria which gives our immune system a boost and improves overall health.

500g organic grated carrots, scrubbed or peeled
1 clove garlic, peeled and crushed
1 tsp punchipooran seeds – available from indian grocers a mix of cumin, black mustard seed, fennel and fenugreek
1/2 tsp turmeric powder
1/2 tsp red chilli flakes
2 tsp finely grated ginger – i like to freeze my ginger root ( scrub then dry and place in freezer)  and grate straight from the freezer
1 1/2 tsp sea salt

Mix all the ingredients together in a bowl then press with a potato masher to release the juice, pack into a kilner jar, pressing down as you go so the juice of the carrots comes to the top of the carrots and they are just submerged.

Leave on your kitchen counter for 3 to 5 days and then refrigerate.
Delicious with salads or curries or on crackers or sourdough bread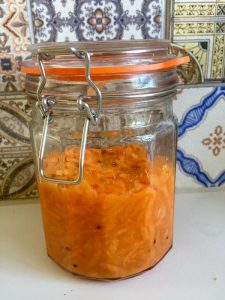 with hummus.