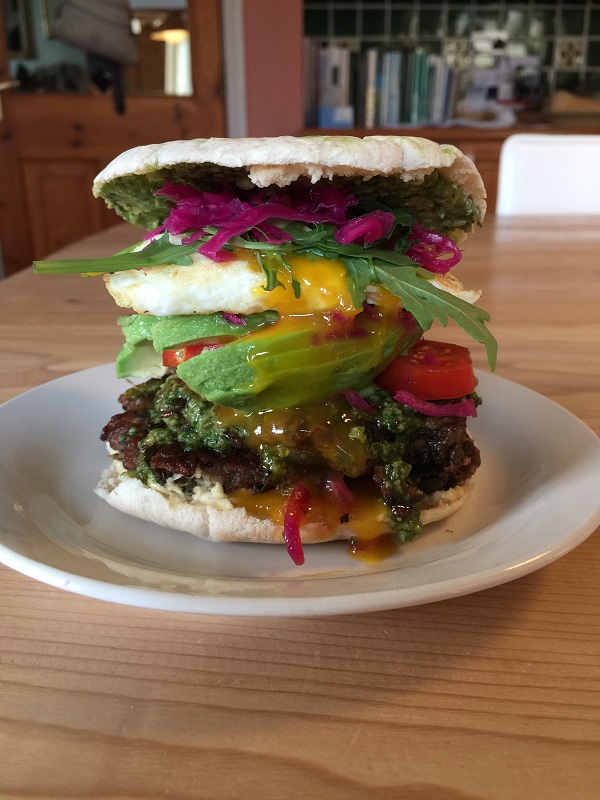 12 Jan

Mushroom, lentil, leek, walnut and kale burger pita bread stack

My son Michael has been travelling around Australia eating amazing foods from Artisan food markets gathering ideas and so I let him lose on my burgers to brighten them up a bit – I think he did a fantastic job!

Using my burgers from the previous recipe

ideas

We used round pita breads instead of burger buns.

We layered the following:

toasted the pitas and slathered them with hummus

then layered burgers on bottom slice

followed by a slather of Happy Pear pesto

then slices of avocado

then slices of tomato

then a soft fried egg, yolk broken so it trickles out

then rocket

then my sauerkraut and some more pesto

And finally topped with the other half of pitta bread.

Other ideas could be:

finely sliced red onion, coleslaw, beetroot, grated carrot, goats cheese or cheddar or blue cheese,

shredded iceberg lettuce, tomato chutney, red onion marmalade ………….