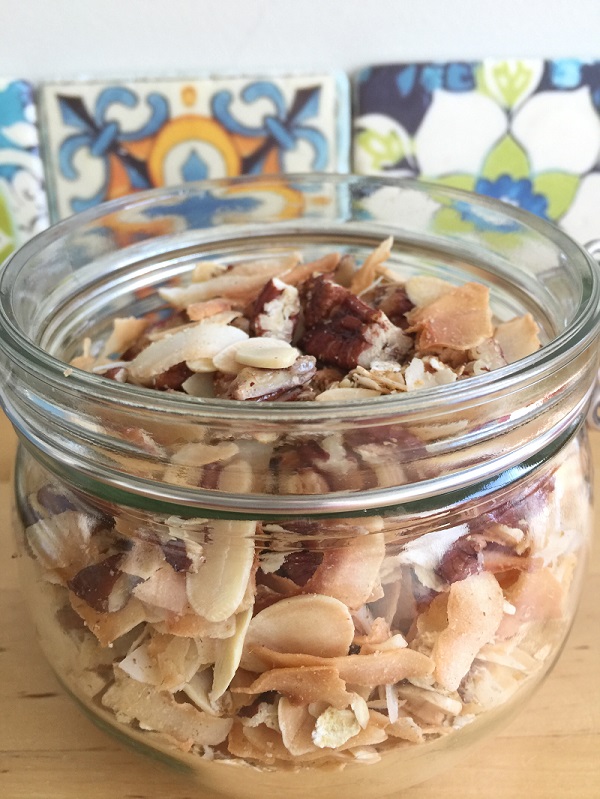 15 Jan

Maple pecan granola

This is a really simple granola, just toasted ingredients, delicious served with milk or yoghurt in the winter months with slices of  banana and a couple of chopped medjool dates or in the summer with berries.

100g jumbo oats
50g pecan halves
30g flaked coconut
50g almond slivers or flaked
1 tbsp maple syrup

Preheat oven to gas 6 or 200C.

On a shallow baking tray toast the oats for about 5 minutes on the middle shelf, and then place into a glass bowl, then the coconut – coconut toasts really quick so keep and eye on it over about 3 minutes,and then the almonds – these don't take long either, maybe five minutes but check after 3 minutes.
Then mix the pecan halves with the maple syrup and stir to coat then using the same baking tray, toast them in a single layer for 5 minutes, the maple syrup with sizzle around the nuts. Allow to cool for a few minutes then tip onto a cutting board and chop roughly and add to the other ingredients.
When everything is cool transfer to a storage jar.