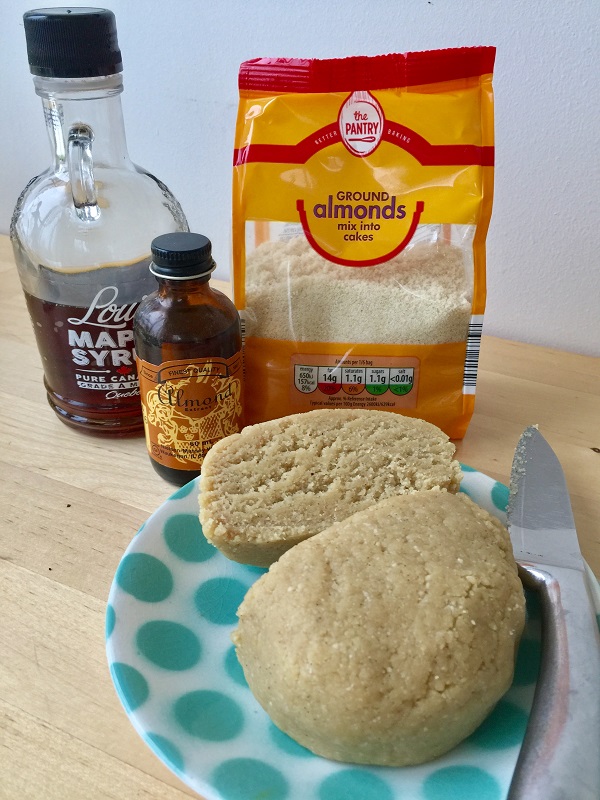 17 Nov

Marzipan (Vegan)

Christmas is round the corner and although I love marzipan I have avoided it because its made with egg white, glucose syrup and loads of sugar. This recipe is so simple and tastes delicious! Almonds are a wonderful source of protein, fibre and good oils not to mention their high calcium content.

200g bag of ground glmonds
4 tbsp maple syrup or honey if you're not vegan
1 tsp vanilla extract
1/8th tsp almond extract
Pinch salt

Place all the ingriedents into a food processor and run for a few seconds till it starts to get clumpy and when you pinch  some mixture between your finger and thumb it holds together. Don't be tempted to put extra almond extract in as it is so strong you just want to enhance the ground almonds.
Squeeze it all together and wrap in kitchen parchment or store in the fridge in a plastic box until you need to use it.
Can be frozen.

Serving suggestions
It makes a delicious snack – pinch off pieces and roll into bite size balls or dip in dark chocolate for a delicious treat.
Cut into small pieces and stir into muffin mix or cookie dough.