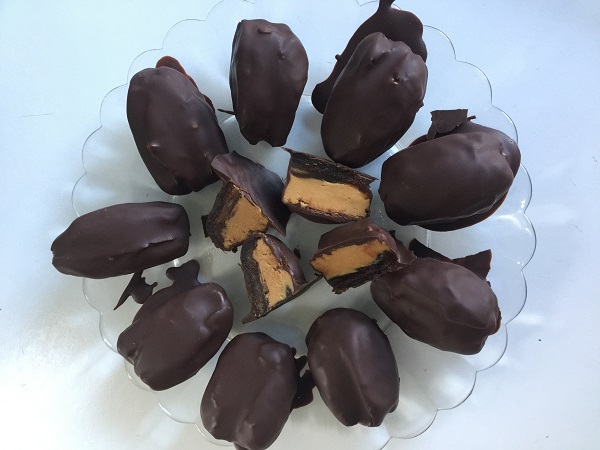 16 Feb

Medjool dates with peanut butter and dark chocolate

Such a simple way to make a healthy sweet treat. Amounts are up to you, I cut large medjool dates in half after filling with peanut butter.

Approx 10 Medjool dates
Jar of salted peanut butter
100g bar Dark chocolate

Cut a slit the length of the date and remove the pit. Fill with approx 1/2 tsp peanut butter.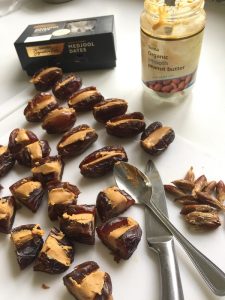 Melt some dark chocolate in a bowl over a pan of hot water and dip and submerge the dates in the chocolate then remove with a fork and drain as you remove from the chocolate and gently lay on some kitchen paper on a chopping
board.
.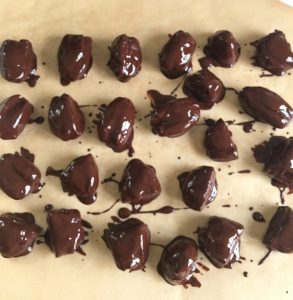 Place the board with the chocolates into the fridge for 30 minutes or more. (If you have chocolate over you can dip them again or let it harden and use another time.)
Once completely set store in a plastic box with a lid in the fridge. Can be frozen just allow 5 minutes to thaw a little before eating.