30 Dec

Nut roast wellington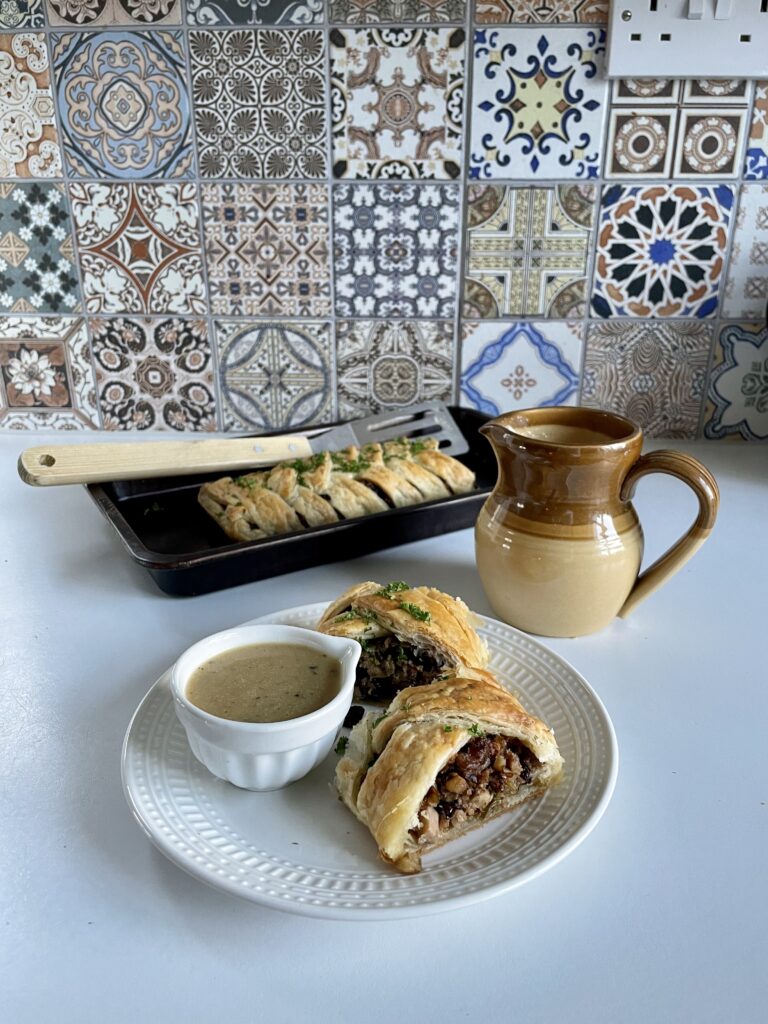 Walnut and herb nut roast Wellington with mushrooms and leeks and dried cranberries
This isn't too difficult and would be lovely served as the centre piece of your festive dinner. This makes two wellingtons. Most bought pastry seems to be made with vegetable oil so is vegan. This recipe can either be vegan or vegetarian.
1 pack of bought puff or short crust pastry – you get two ready rolled sheets I used 'Just roll' make
1 red onion, finely chopped
1 stick celery, finely chopped
2 leeks, washed and sliced
300g chestnut mushrooms
200g lightly toasted chopped walnuts
2 eggs beaten, optional
100g breadcrumbs, I use whole grain sourdough
2 cloves garlic, crushed
1 tsp each of sage, thyme and Rosemary
50g chopped dried cranberries
1 tsp salt and lots of grinds of black pepper
1 rounded tsp vegetable bouillon
3 tbsp butter dairy or vegan as needed
3 tbsp olive oil
In a large pan with a lid, fry the onion and celery in the oil and butter for a minute or two then add in the dried herbs, garlic, mushrooms and leeks and fry on a medium heat with the lid on for 10 mins or stirring often till the veg has wilted down.
Add the salt and bouillon and black pepper. Stir well. Set aside.
Toast the chopped walnuts in a dry frying pan for a few minutes stirring constantly until they smell deliciously aromatic. Add to the vegetable mix and stir in the breadcrumbs and the chopped cranberries. You don't want the mix to be dry so if I seems a little dry add a splash of water and stir in so the mix is slightly lose. If you eat eggs add 2 beaten eggs at this stage instead of a splash of water.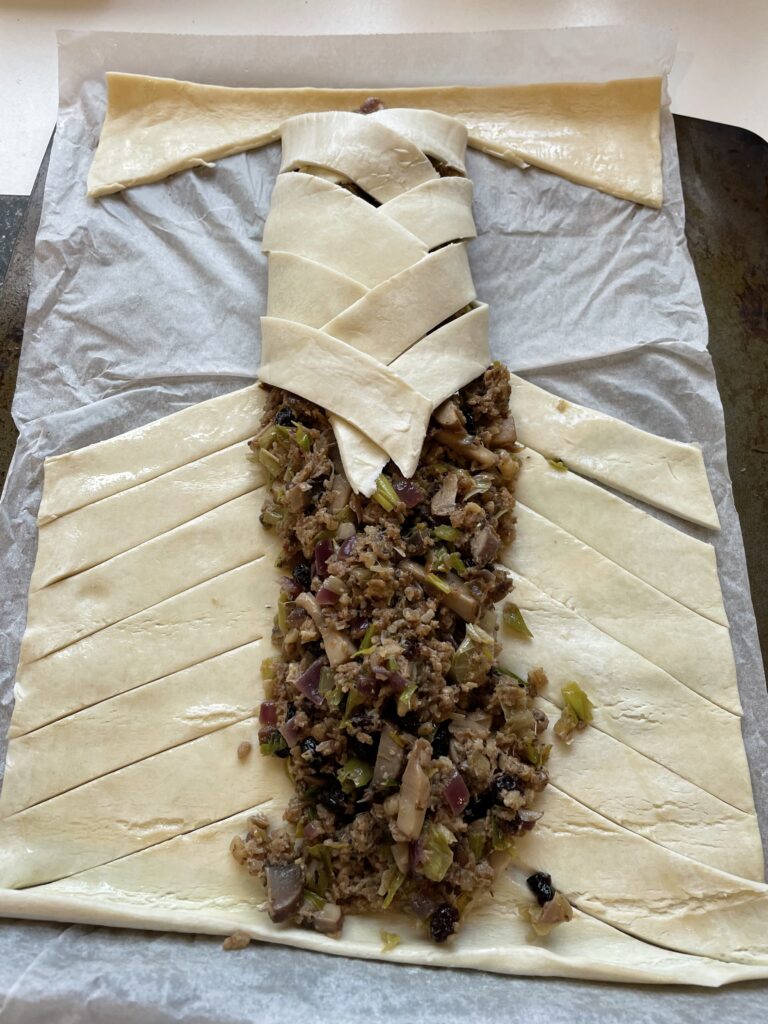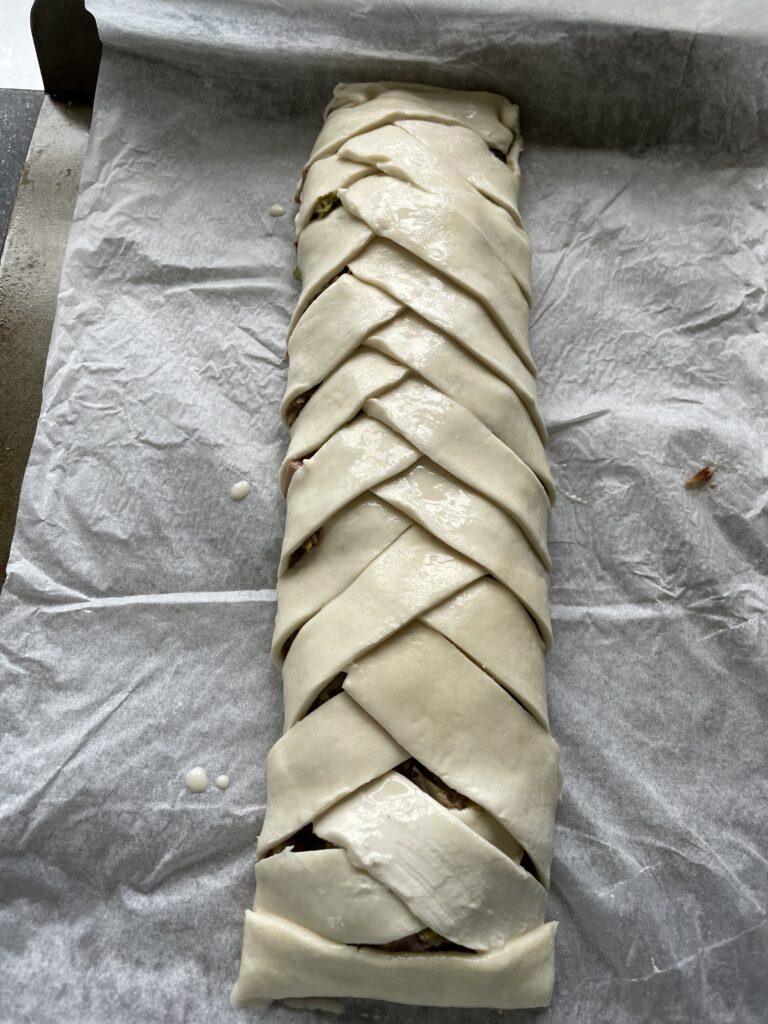 Lay out the pastry sheets on your two baking trays with baking paper underneath and divide the mixture between them centrally down the middle.
Brush each side of the pastry lightly with water. Carefully slice through the pastry as in the photo and alternately lay a strip from each side over the mixture until you reach the end.
Trim the ends of the pastry and brush the whole thing with milk of your choice.
Bake in the centre of the oven for 25 minutes or until nicely browned. Serve with onion and herb gravy (in accompaniments section ) the usual Christmas vegetables.