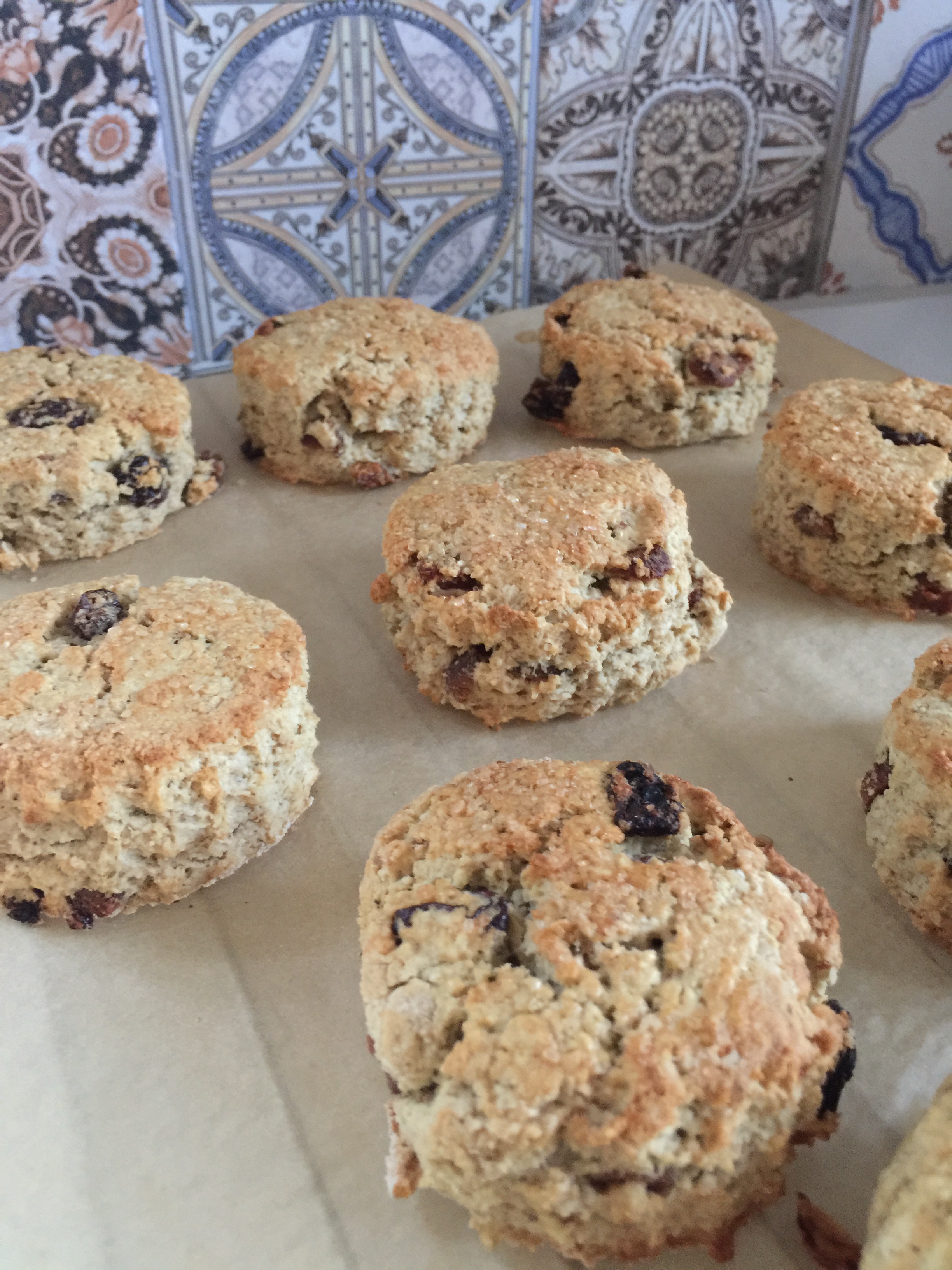 07 Jan

Oat, apricot, almond and raisin scones

 

These scones can be made dairy free if you use a dairy free spread instead of butter. Also can be gluten free. I haven't made them without egg but for vegans you could substitute with a 'chia egg'

100g oatmeal
100g spelt or plain white flour or gf flour if they need to be gluten free,  I like Doves farm
100g ground almonds
30g finely chopped apricots
30g raisins
1 heaped tsp baking powder
50g cold butter or dairy free spread
1 large egg or 2 tbsp chia soaked in 100ml hot water for 10 minutes
100ml oat milk or other milk

Preheat your oven to gas mark 6 or 200C

Using a food processor, process the oats until they are finely ground.
Add the ground almonds, baking powder and the flour to the oats and pulse briefy together.
Chop up the butter or spread and add to the flour mix.
Process using the pulse button till it looks like breadcrumbs.
Turn out into a bowl, stir in the apricots and raisins and make a well in the centre.
Beat the egg, add to the milk and stir together, pour all but 1 tbsp into the flour mix. (If using the chia egg skip this step just put it in the flour with the milk).
Mix quickly together and if it seems a little dry add a splash of milk.
Sprinkle a little flour onto your work surface and turn out the scone dough, pat into a round about 2 inches high and cut out the scones with your scone cutter – i use a 2 ½   inch one.
Place each scone onto a lined baking tray and brush on a little of the egg/milk mix or just milk for vegans and sprinkle with a little brown sugar.
Bake in the centre of your oven for 15/20 mins until a little risen and browned (as the ingredients are heavy these don't rise as much as regular scones).

Note: these scones do tend to be quite crumbly and maybe more so if using GF flour or making the vegan version but still taste delicious!

Serve buttered with jam or honey.