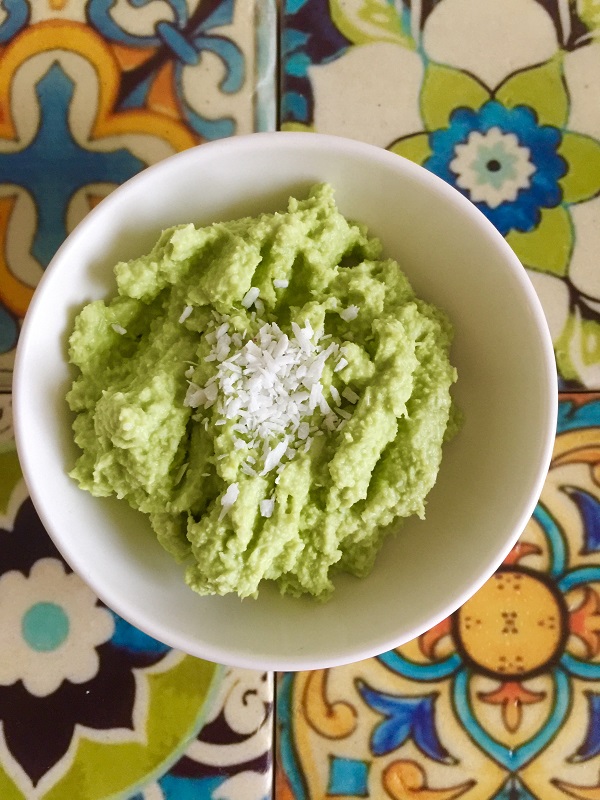 10 Feb

Pea and coconut chutney

This lovely accompaniment to a curry came from Meera Sodha's book East and this is my tweaked version.

100g frozen petite pois peas
30g desiccated coconut
100g hot water
1 small clove garlic, sliced
1 tbsp lime juice
1/4 tsp salt

Defrost the peas by putting them in a bowl and pouring boiling water over them from the kettle and leave for 5 minutes then pour off the water and repeat.
Place the coconut in a small bowl and pour over the hot water just out of the boiled kettle and leave for 15 minutes.
Drain the peas and add to your blender with the coconut plus the soak water, garlic, lime juice and salt.
Pulse and blend for a few seconds till it all comes together nicely and looks like a bright green paste.

Scrape into a serving bowl and serve alongside the dal in the previous recipe.