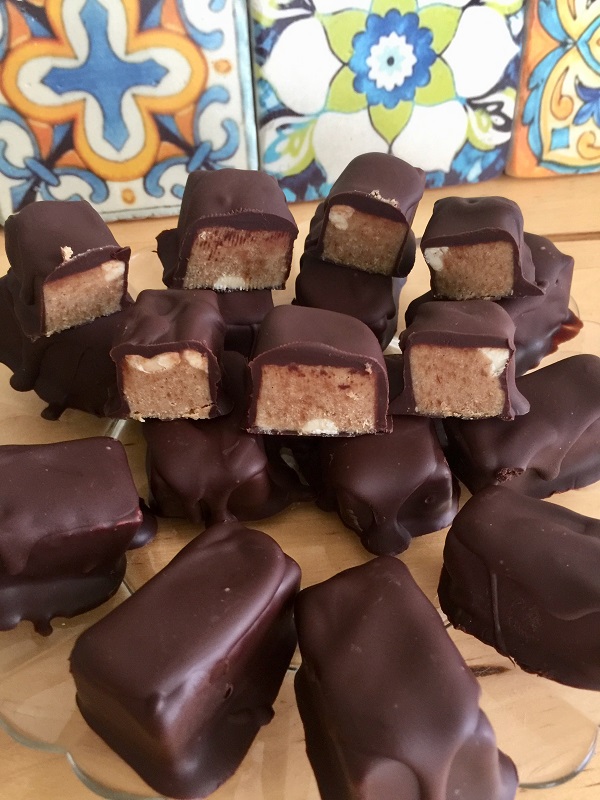 13 Jan

peanut butter caramel chocolates

This recipe gives us a relatively healthy treat, Peanut butter gives us protein, B vitamins and good oils, coconut palm sugar is a natural unrefined alternative to sugar and contains may minerals and cocoa butter is part of the cacao bean giving us magnesium and b vitamins and setting the caramel. Dark chocolate is known for its antioxidant properties to enhance our immune system.

100g peanut butter, with no additives (I used Dunnes own brand)
50g coconut palm sugar (available in Aldi and health food shops)
75g cacao butter buttons, melted in a small saucepan and slightly(from Health food shops)
1/2 tsp vanilla paste or extract
1/8th tsp salt
50ml oat milk
1 bar of 70% Dark chocolate for coating plus 1 tbsp coconut oil
2 tbsp salted peanuts (rinse in a sieve under cold tap to wash off salt and pat dry in kitchen paper)

Add the peanut butter, vanilla, salt and sugar to your food processor and process for a few seconds then with motor running slowly pour in the melted cacao butter and then the oat milk.
When it looks like runny caramel stop the machine and pour it into a small silicone loaf tin.
Scatter over the roasted peanuts and press down lightly with a fork.
Place in the freezer for a couple hours then press out of the silicone and place on a cutting board and leave for 10 minutes to thaw a little, then  cut down the middle and then across to make approx 16 little bars. Put back in the freezer while you melt the dark chocolate by breaking into pieces and melt in a bowl over hot water. Stir in the coconut oil.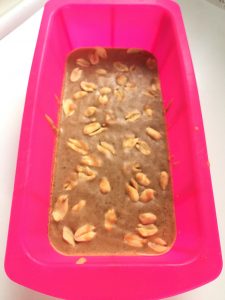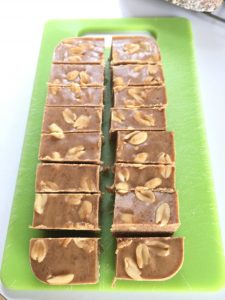 Take the caramels out of the fridge and using 2 forks roll each piece into the melted chocolate, remove and carefully shaking off the excess chocolate, place on a sheet of baking paper. you may have a little chocolate left over so using a teaspoon just spoon a little over each chocolate.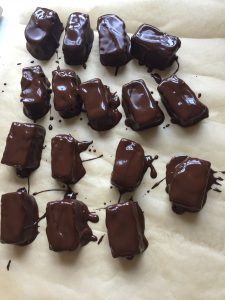 Once all are covered put into the fridge or freezer to set then store in a plastic container with a layer of baking paper between each layer and put back in the freezer. Serve from the freezer.