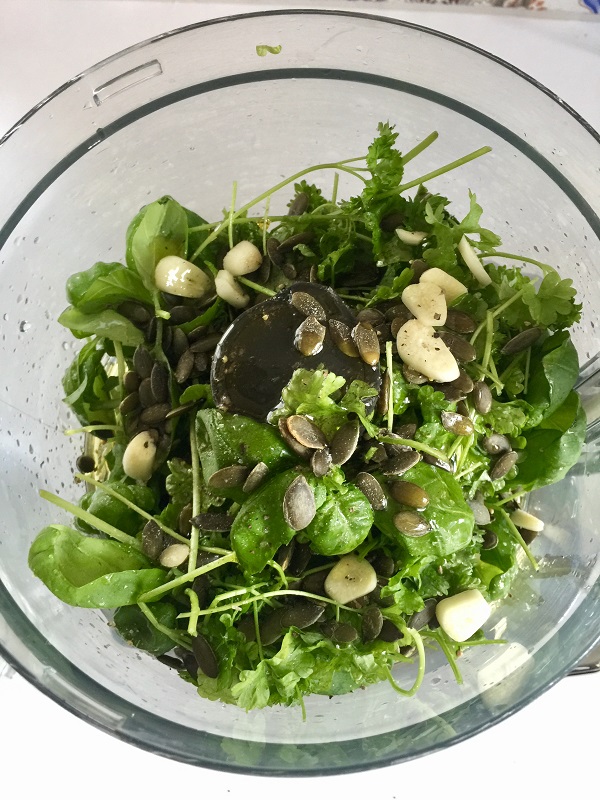 20 Jan

Pumpkin seed pesto

A really simple way to get greens into us especially during the winter months but of course with an abundance of basil and parsley growing in the summer months makes this a fridge staple.

1 parsley supermarket plant
1 basil supermarket plant
1 clove garlic, sliced
2 tbsp pumpkin seeds
4 to 6 tbsp extra virgin olive oil
few grinds or black pepper and sea salt

Cut the parsley and basil plants down to the soil, using the stalks too into a colander and rinse and shake dry, doesn't matter if it still has water on the leaves.

Place into your food processor and add the other ingredients and process till smooth.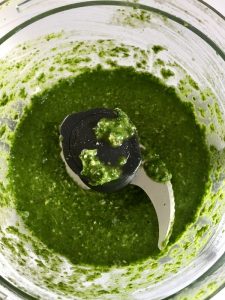 Store in a glass jar with a lid in the fridge. Will last about a week.
Drizzle over sandwiches, pasta, cheese toasties, salads, soups and anything else you can think of!