07 Feb

Puy Lentil and red bean vegetable bolognaise sauce for Lasagne




Puy lentil and red bean vegetable bolognaise is chock full of vegetables and is perfect for a vegan bolognaise sauce or layered with goats cheese in a lasagne.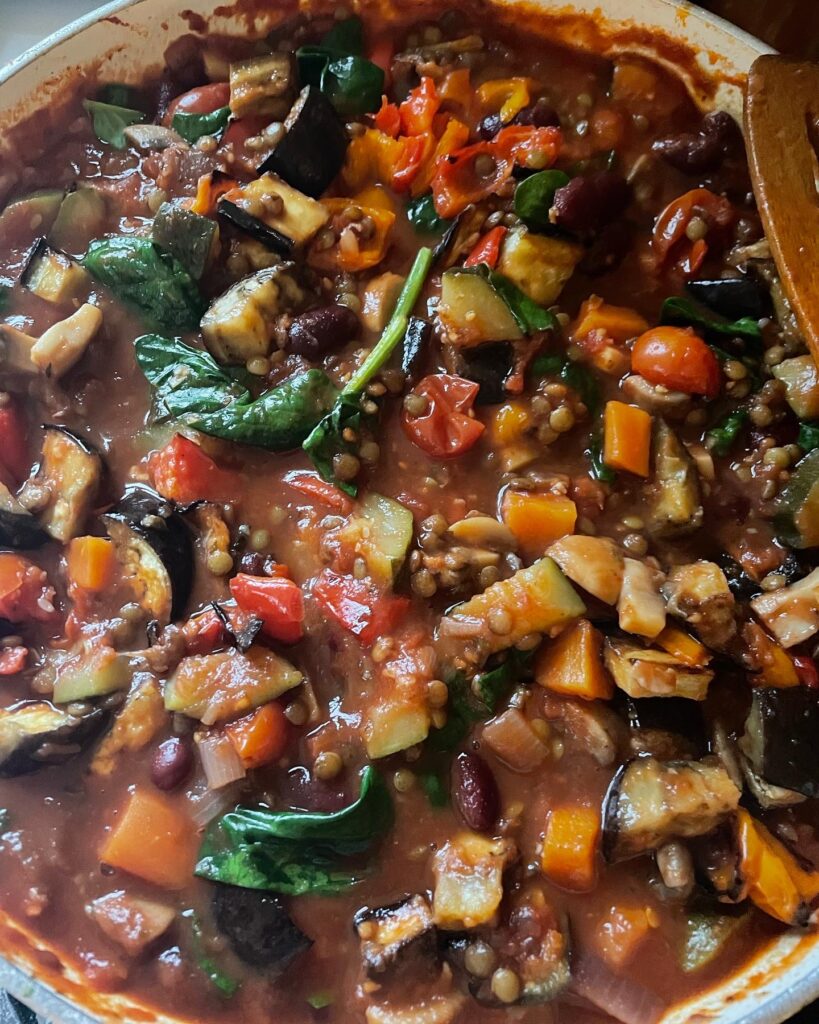 you will need:
1 aubergine, cubed
1 red and 1 orange pepper, chopped into bite size pieces
1 red onion, chopped fine
2 large cloves garlic, crushed
1 x 250g punnet of mushrooms, sliced
2 carrots, chopped
1 bag baby spinach
1 tin cherry tomatoes
1 tin red kidney beans, drained
100g puy lentils
1 jar of Bunlaun tomato and vegetable sauce
2 tsp sugar
1 tsp oregano
1 tsp thyme
2 tsp salt
1 tsp vegetable bouillon
olive oil
Preheat your oven gas nark 6 or 200C.
In a large pan with a lid, fry the onions, carrots and mushrooms till soft, add in the herbs and garlic, keep stirring so the garlic doesn't burn for a minute, then add the beans, tin tomatoes and jar of sauce and wash out the tin and jar half filled with water and add that water to the pan. Add the sugar, salt and bouillon, stir in, and bring to the boil then turn down to a simmer and with the lid on cook for 20 minutes.
Put the lentils into a small pan and add 300ml water, bring to the boil and with lid on simmer for 30 minutes.
Place the aubergine and peppers onto a lined roasting pan and drizzle over some olive oil and season with salt and black pepper. Roast in the oven for 30 minutes until nicely browned.

Add the cooked lentils and any cooking water left and the roast veg into the bean / vegetables mix. Stir in the baby spinach and check the seasoning. It should be a nice loose mixture add a little more water if it is too thick.
Serve with spaghetti and grated cheese on top.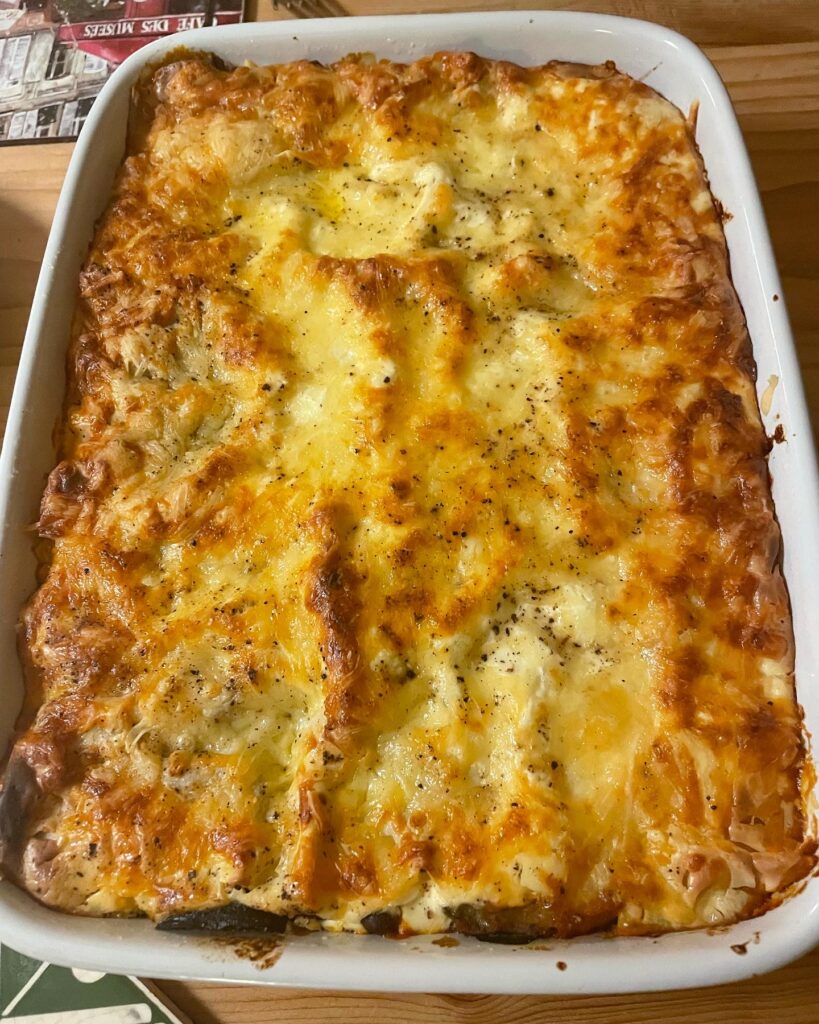 To make it into goats cheese lasagne you'll need:
A large lasagne dish
9 sheets of lasagne
2 round goats cheese logs
1 tub sour cream
grated cheese
Add a third of the sauce to the bottom of your oiled dish, dot over some goats cheese and cover with 3 sheets of lasagne, then add another layer of sauce, dot with goats cheese and top with 3 sheets of lasagne, do this once more using up the sauce and ending with the lasagne sheets.
Mix some milk of your choice into the tub of sour cream to loosen it and spread over the lasagne sheets. Top with grated cheese and cook in the centre of the oven for 35 minutes it should be bubbling and nicely browned.