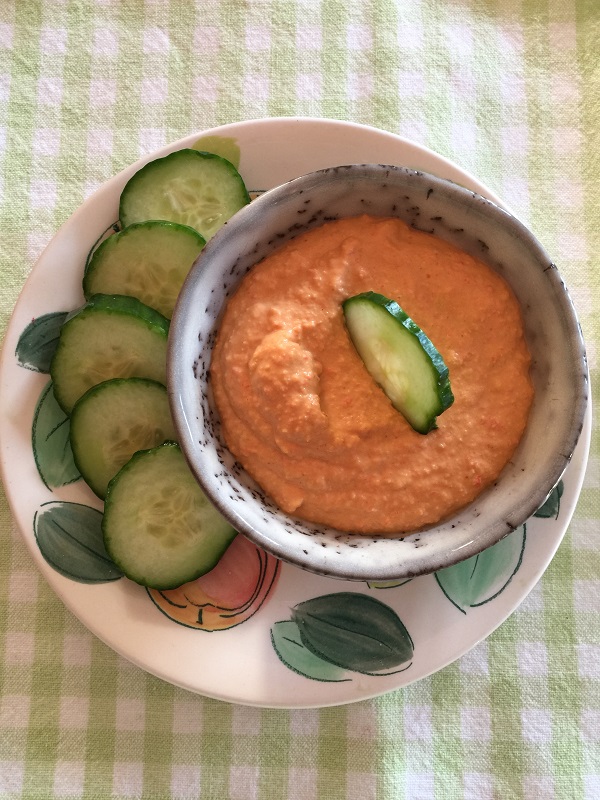 04 May

Red pepper and cumin hummus

Simple and delicious, this hummus uses a red pepper from a jar – great to have in your store cupboard – they are sweet from having been grilled and the skin removed. Most supermarkets sell them. Hummus provides great amounts of protein and the tahini made from sesame seeds gives us calcium for our bones and extra virgin olive oil for heart health.

400g tin organic chickpeas, drained
1 red pepper from a jar
1 large clove garlic, sliced
2 tbsp light tahini
2 tbsp lemon juice
2 tbsp extra virgin olive oil
1 tsp cumin powder
1 tsp sea or himalayan salt

Place all the ingredients into your food processor bowl.
Process for a minute or until smooth.
Serve with cucumber and raw carrots and toasted pita bread.
Also nice dolloped on top of curries and soups.

Store in the fridge in a glass jar with a lid for up to a week.