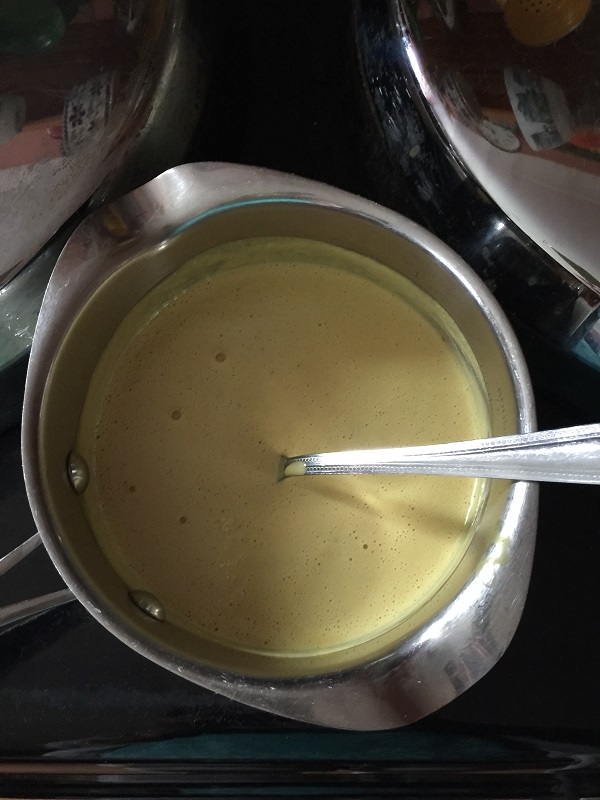 29 Aug

Savoury cashew nut sauce (Vegan)

My daughter came home from a summer in America and announced she is now vegan,  well apart from the odd ice cream, so I decided to try some ideas out like using cashew nuts to make a delicious creamy sauce to drizzle over vegetables especially delicious with broccoli. High in protein and good oils, this sauce is filling sustaining and so easy to make. You need a blender or nutribullet type of machine.

100g raw cashew nuts soaked in  200 ml hot water (kettle just gone off boil) for 30 minutes
1 tbsp nutritional yeast flakes
1 tsp vegetable bouillon
1/4 tsp turmeric powder
1/4 tsp chilli flakes
1 small garlic clove, roughly sliced
2 tsp shoyu or tamari soya sauce
few grinds of black pepper

Place everything into your blender including cashew nut soak water and process for a minute or so until everything is smooth.
Pour into a small saucepan and heat gently stirring often and don't let it boil.

Use over broccoli or any choice of cooked veggies.