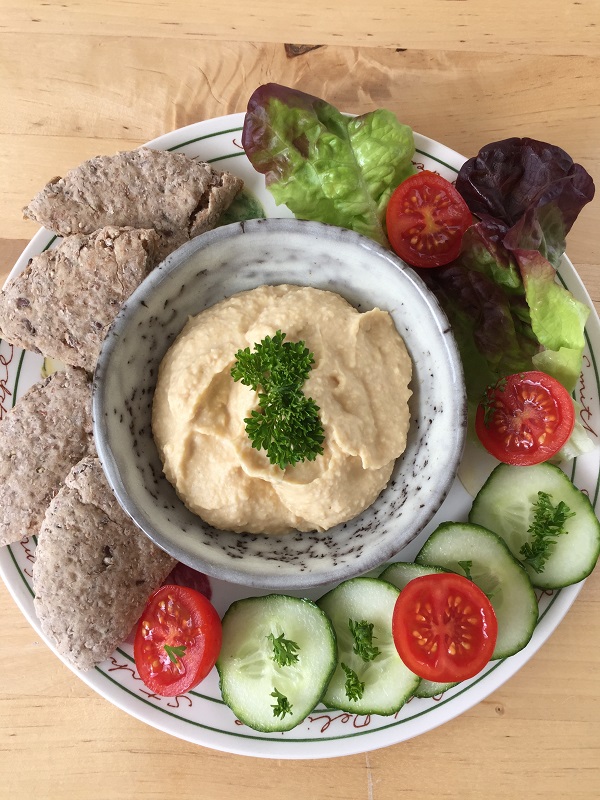 02 Jul

Simple traditional Chickpea Hummus

Making Hummus seems to be getting more and more complicated from rubbing off the skins of the chickpeas to adding various vegetables but this recipe is for a mild tasting, very simple and so quick to make Hummus.
It is a wonderful source of protein and soluble fibre, antioxidant rich fresh garlic and lemon juice. Tahini gives us calcium and protein and fibre.

You need a food processor for this.

1 x 400g tin organic chickpeas in unsalted water
1 clove garlic, sliced
1 tbsp lemon juice
1 tbsp light tahini
1 tbsp extra virgin olive oil
1 tsp sea or himalayan salt
Parsley to garnish

Drain the chickpeas and reserve 3 tbsp chickpea water then add these along with all the other ingredients into your food processor bowl and process for a minute or two till completely smooth.
Serve with salad and pita bread.

Keeps in an airtight container in the fridge for a week.