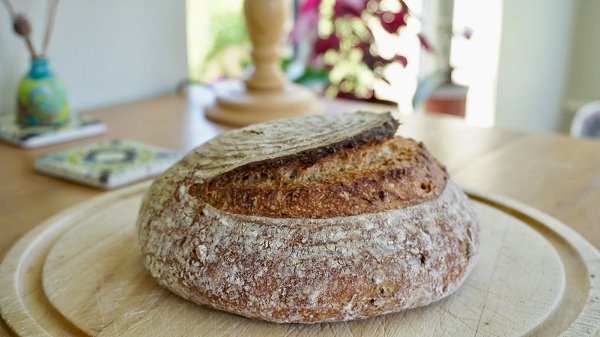 30 Mar

Small sourdough mixed seed loaf

I use the same method for this loaf as my previous sourdough post – its handy to have a smaller loaf recipe if there are fewer of you in the house or maybe you like to bake every day or every other day as I do and this ensures a fresh loaf.

100 g wholemeal flour
200 g white bread flour
50 g malthouse or granary flour
1 tbsp each sunflower seeds, pumpkin seeds and flax seeds
60 g dark rye starter
225 ml water
1 tsp salt

Follow the method in the previous post.
Note: I use a smaller banneton for this loaf its 17 1/2 cm diameter. You can use a smaller casserole dish if you have one or mixing bowl for proving.