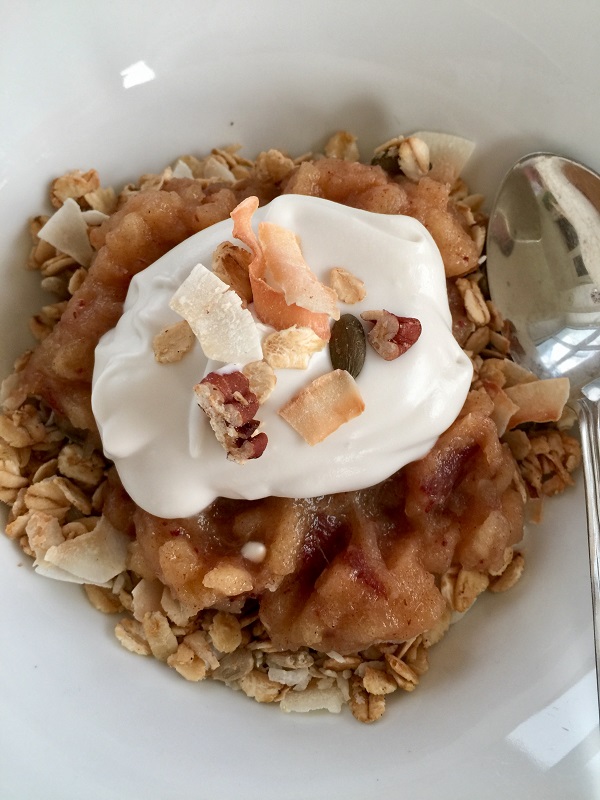 13 Dec

Spiced apple compote with coconut yoghurt and granola

This is a lovely seasonal pudding or breakfast. The apples are gently spiced with cinnamon and cooked with orange juice and zest along with some dates for natural sweetness.  Delicious served with coconut yoghurt (recipe in desserts) and granola (recipe in Breakfasts). I used tart eating apples for flavour and sweetness so there is less need for sugar.

4 granny smith apples, peeled and chopped
8 dates, roughly chopped
1 tsp cinnamon
Zest and juice of 1 organic orange
2 tbsp maple syrup
25g butter or coconut oil

Place all the ingredients into a small casserole dish with a lid and place in a low oven gas 2 or 160C for 2 hours.

Or place in a saucepan with a lid and cook on a very low heat for 1/2 hour, check occasionally that it doesn't dry out add a little water when needed.

Allow to cool, mash with a potato masher and store in the fridge in a glass jar with a lid for up to 2 weeks.