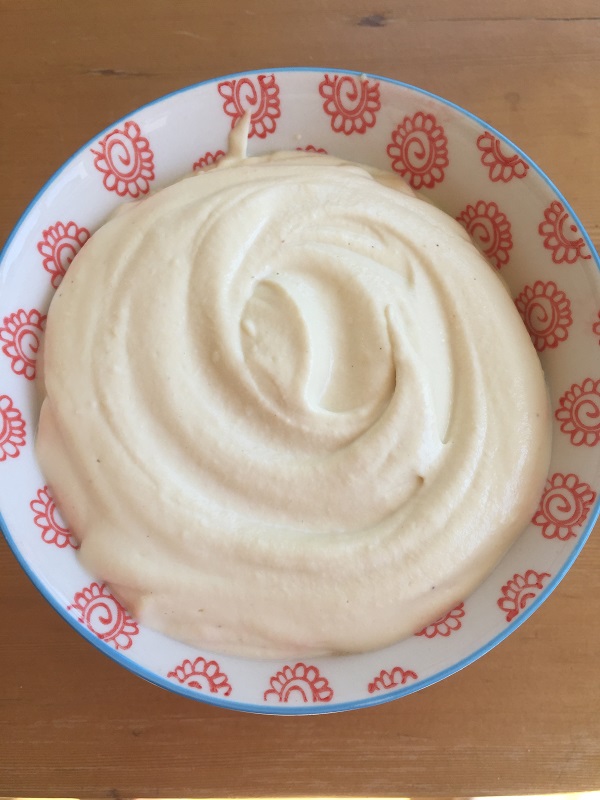 27 Jun

Vegan Garlic Aioli

Its really hot outside and salad is the only thing I really want to eat and accompanied by this dip is the way to go. With lemon and garlic flavours and a great texture from the cashews, its really easy to  make and contains liver friendly lemon and garlic, protein from the cashews and olive oil for heart health. If you have a high speed blender you can get a really smooth texture otherwise it will be a bit grainy but still delicious.

100g cashews, soaked in boiling water from the kettle for 30 minutes and drained, reserve some liquid or you can cover with water and bring to the boil and simmer for 10 to 15 minutes
3 tbsp lemon juice
4 tbsp extra virgin olive oil
2 cloves garlic, thinly sliced
1/2 tsp salt
Approx 4 tbsp water ( use soak water from the cashews)

Place all the ingredients into your blender and blitz till you have a thick smooth consistency, add more water if necessary. Spoon into a bowl and serve with salad or crudites. Also delicious spread on bread or a bun instead of mayonnaise.