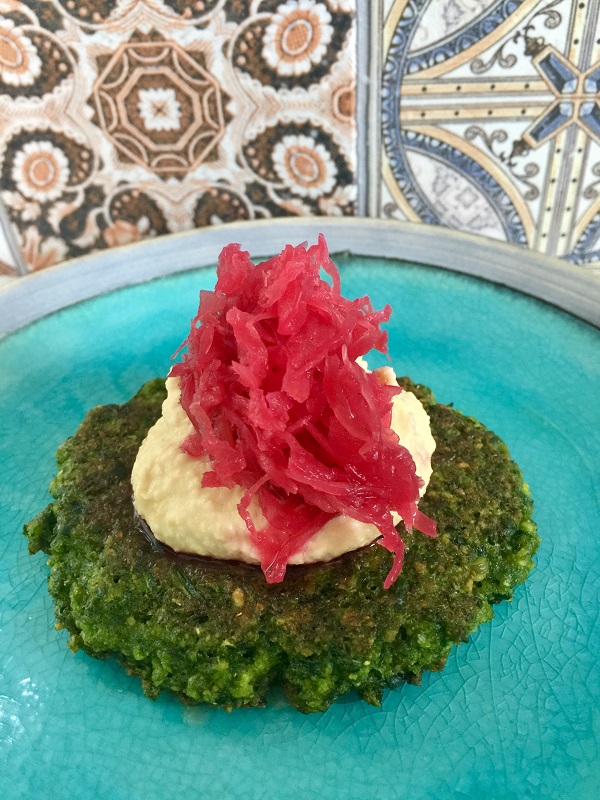 16 Mar

Vegan mung bean burgers with spinach

I have put these up before but thought I would put this version up as they are so easy and great for the freezer. Mung beans are full of folic acid, protein and fibre. Serve with hummus, salads, sauerkraut and pitta breads they are a bit like a falafel.

250g mung beans
1 medium onion roughy chopped
2 cloves garlic, sliced
1 tsp cumin powder
1 tsp coriander powder
1 tsp turmeric
1 tsp salt
1 tsp vegetable bouillon
1 small 120g bag baby spinach

Soak the beans in plenty of cold water overnight or for 12 hours. After this time pour off soak water and refill and soak again for another 12 hours. Do this one more time so the beans are soaked for a total of 36 hours. After that time pour off the water, drain well and they can stay in the fridge covered for up to 4 days.
In the bowl of your your food processor (a blender does not work) add all the beans, and all the other ingredients except the spinach. Pulse and process for a few minutes until a paste forms, Add the spinach in handfuls till it all processes down into a nice green paste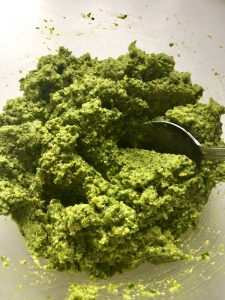 If it starts to separate just stir back in.
Heat a large frying pan and heat some oil about 2 or 3 tbsp, I use rapeseed or coconut oil. Place in spoonfuls of the mix and shape with the spoon and fry for roughly 8 minutes on each side
Once they are browned place on a rack to cool down.They should look something like this.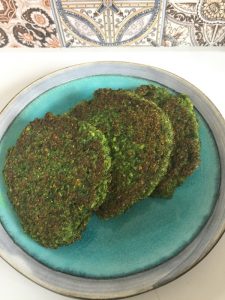 Cool and place in freezer bags if you want to freeze them – to defrost, leave them out  for a few minutes and then heat in a frying pan.
To eat straight sway,  serve warm and top with delicious toppings of your choice like hummus, avocado, fried egg, sauerkraut, salads, coleslaw the list is endless. They are also lovely served alongside a curry.