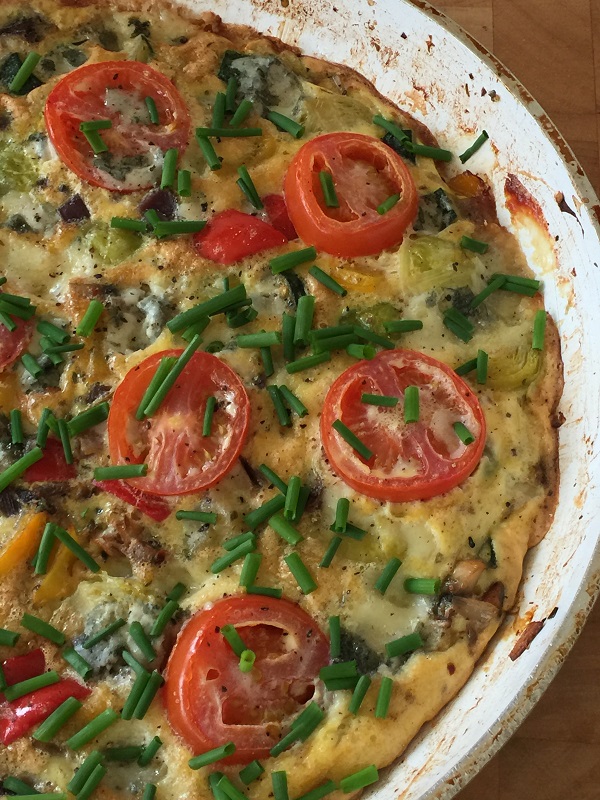 30 Mar

Vegetable Frittata

This makes such a great supper dish or to have in a lunch box the next day. There are no hard and fast rules – just  a nice selection of vegetables, some left over cooked veg or potatoes work well, add some cheese of your choice and of course eggs! Great protein, antioxidant and vitamins and fibre are contained in this dish.

I used 

1 red onion
1 red and 1 orange pepper
6 mushrooms
some left over brussels sprouts
1 courgette
Other ideas could be spinach, broccoli, kale, sweet potato, butternut squash……

Chop into small pieces and fry in some olive oil in a large oven proof frying pan.

4 large eggs, whisked

Cheese of your choice – I used Roquefort blue cheese but hard or soft goats cheese works well or feta chopped up or just grated cheddar

Pour the eggs over the veg, dot with your chosen cheese, fry for a minute and then pop in a hot oven or under a grill to finish.

Scatter over some chives or parsley and serve with a salad and potatoes or rice.